Cold beer served in frozen glasses while you enjoy the sunset view from a sailboat.
Cold beer served when you are in a beach bar on a Greek island. For sure a pleasant experience.
A great variety of beer is available for the visitors of Greece. Beers for the sophisticated guests who looking for special selections. A guest that can appreciate what they drink.
Choose among Greek beers. Greek beers guarantee a full flavor that reveals the nature and the quality of the country. Pass by the light, mainstream beers produced by multinational companies. Discover small and distinctive Greek beer companies.
Type of beers
Blonde, dark, brown, red …. Whatever you choose, you should remember that beer is a wild drink. It is wild drink not because when you open a bottle of beer the froth bursts but because of the way we make it. All kinds of beer are the result of a storm or of the fermentation which turns the glucose into alcohol.
Different rates of fermentation lead to different types of beer. Lager, Pils, Weiss, Ale are some kind of beers.
Lager beer is an ideal choice for the hot summer days or nights. Fresh aromas, balanced taste, and a cool sense are the assets of this type of beer.

A more bitter variety or a pils/pilsener beer is also a good choice. Full of esters, a more complicated flavor leaves in the mouth a floweriest and fruit's aftertaste.

We produce an ale beer by high fermentation. You feel an intense fruit flavor, rich, full of flora that gives the identity of the place where produced.

Black beer is a strong beer made by roasted malt.
What is the best Greek beer?
Whatever you choose to have in mind that the Greek brewery covers all preferences. Taste a local beer and season your vacation time with new gastronomic experiences. A Greek beer combined with Greek plates on a beautiful place can give you a superior experience.
All Greek beers inspired by Greek nature and follow a certain philosophy. They are looking for a way to keep the Greek tradition alive through new, high quailed products.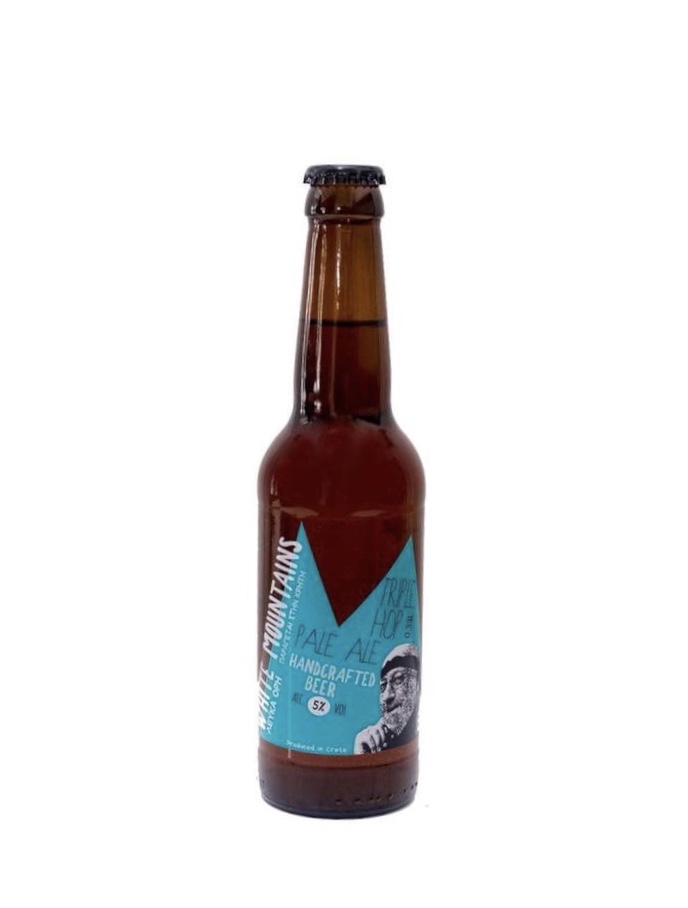 Here are some beers we propose to visitors of Greece to taste :
'Nissos', an award-winning beer from Tinos an island in the Cyclades. Among the varieties of NISSOS beer is NISSOS PILSNER. You can find also '7 Beaufort Strong Dark Pilsner' named by the strong winds of Tinos, Delos, and Mykonos.
'7 islands Bare Handed': an imperial stout beer, well matured, with 11% alcohol and very rich aroma.
'Septem Kleos': an epic beer. Matured with a flavor of roasted coffee, bitter chocolate, and cherry. An extraordinary beer which does credit to its name (kleos in Greek means glory)
'Delfi triple': a double fermentation beer which bottled only in 1200 bottles. A beer for the demanding drinkers.

'White mountains': this Triple Hop Pale Ale beer, is the result of a combination of Greek passion and great ingredients

. With the Belgian recipe made in Crete. Honey, orange flavor and a distinct bitterness offer a cool and fresh drink. Ideal for a relaxed night with friends.
Make your time in Greece a time that matters and a time to remember. Give food to all your senses and create a completely personal event that will last forever.