7-day Sailing the Argosaronikos Islands
Greek Water Yachts trying to respond to requests for boat trips to Greek islands from Athens, launches for 2020 a partnership involving a Lagoon42 catamaran.
Discover the most popular sailing destinations in the Argosaronikos: famous beaches and beautiful islands reveal their secrets.
Full with green trees on their hills, down to the sea level the Argosaronicos islands and towns are a great sailing destination.
You will spend one week sailing close to Athens, in places such as Poros, Hydra, Nafplio, Spestes, with beautiful harbors for anchorage for your catamaran sailboat. These destinations offer the ideal landscape for easy going vacations.
sailing in Argosaronikos means beautifull towns and beautiful villages in unique environment
the sailing legs are not very long, ideal for the beginners or for sailing holidays in Greece for families, leaving you plenty of time to enjoy your sailing cruise, swimming and relaxing under the summer sun.

the early arrivals at the islands give you the opportunity to walk or drive around in order to explore the unique scenery.
Hopping: Aegina, Poros, Hydra, Spetses, Nafplion, Epidauros
Duration: 7 days
Suggested for: Couples and friends sailing, Family Sailing adventure, honeymoon

Dates you can do this trip: June, July, August, September
Max sailing time per day: 4-5 hours
Miles in total: 184
Sailboats you can pick: Lagoon42 catamaran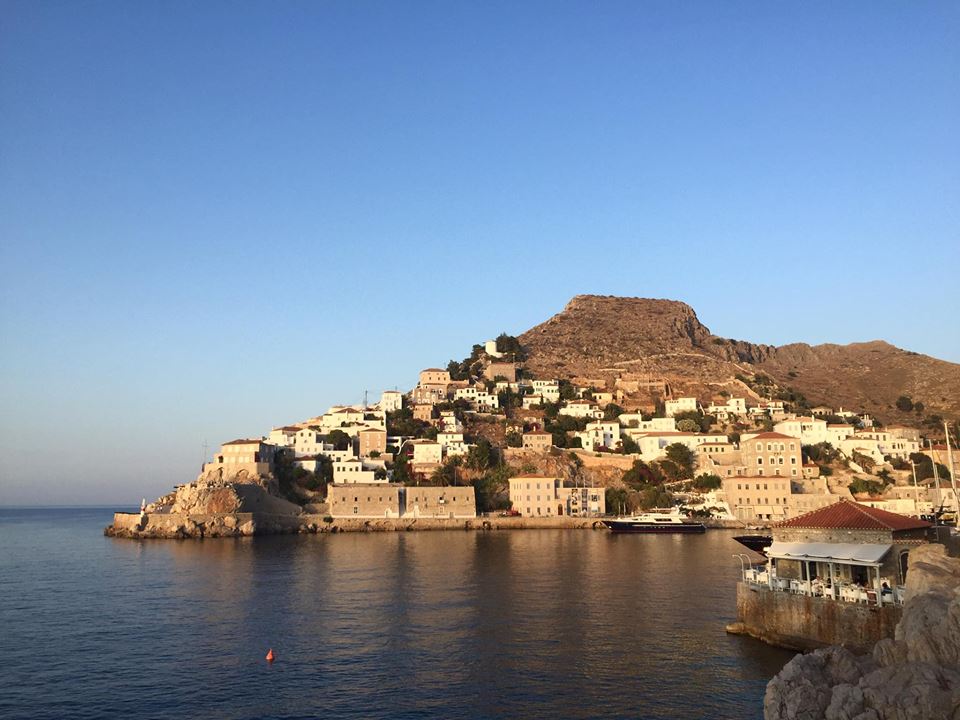 Rent a yacht in Greece with Greek Water Yachts
Map for Your Sailing Vacations in the Ionian Islands
Aegina in a few words :
Aegina has been the first capital of Creece.
The island derives it name from the mythical hero Aeacus who was born there. The island is also known for a special kind of peanut that grows
there and is called Aeginis nut. It is a place where many artists and intellectuals love to live.
Aegina is an island that will certainly attract all kind of visitors. It has an extraordinary beauty with a romantic atmosphere that seems to belong to another time, picturesque villages and significant archeological sites. Ιin the mainland a great pine forest is ideal for hicking after swimming.
Location : Aegina is situated in the centre of the Saronic Gulf. The island
is near to Agistri, Poros and the coastline of Athens.
See :
Archeological Museum
Aphea Athena Temple
Governor's Kapodistrias residence
Christos Kapralos museum
Markellos Tower
Do :
Walk around the town and admire the perfect preserved buildings which will travel you back in time and history in the 19 th century when Aegina was in it's heyday.
Visit the small tradition villages, like Kypseli, Vagia, Agia where you will find wonderful beaches.
Sail and visit small islands around Aegina like Moni, Metopi,Diaportia, Lagouses, Kyra, Dorousa, Spalathonisi, Anonyma which are approachable only by boat.
Visit Paleochora, an area that represents Aegina during Byzantine times. The village is full of churches, many of them with fantastic wall paintings. There is also a medieval castle and two exceptional monasties.
Eat –Drink :
Sea food , taste Catsules a fish from the Saronic Gulf , yogurt with local honey and peanut from the island (fistiki)
Local sweets like ravani and galaktomboureko a sweet made with layers and a milk cream and local peanuts (fistiki)
Poros in a few words :
Poros is a small island consisted of two island : Spairia and Kalavria. It is a place with rich flora and fauna. Ancient Greeks believed that Poros was the place where Poseidon,the god of the sea, used to live. The island combines hills and sandy beaches with many touristic amenities. Henry Miller wrote about Poros in his book "The Colossus of Maroussi"
Location : it is located in the southern part of the Saronic Gulf. Poros is next to Aegina, Agistri and Athens.
See :
The clock tower in the town of Poros
The archeological museum
The sanctuary of Poseidon, which follows the Doric order,is the place where the orator Demosthenes died.
Bourtzi castle
Poros Shell museum, a permanent exhibition of Greek shells.
The holy monastery of Zoodochos Pigi
Do :
Discover the town of Poros an amphitheatrically built town with outstanding houses and building from the 19 th century.
Feel the vintage fragment of the city.
Visit Vagionia Bay , a beach with sand, pebbles and pines.
Swim in Love bay or in Askeli beach two marvelous organized beach with crystal waters , eucalyptus trees and a vivid atmosphere ideal for young or young at heart visitors.
Do water sports
Visit Megalo Neorio, an option for those who are looking for peaceful not crowded beaches.
Walk among lemon trees in the lemon tree forest in the countryside near Galatas port. A fantastic experience that will wake all your senses and will be fresh and alive in your memory for years.
Eat –drink :
Fresh fish, desserts and drinks with lemon flavor. There are many taverns, restaurants and bars that serve delicious Greek plates with sea view or next to the sea. If you wish have your drink under the stars on your boat deck.
Hydra in a few words : a wonderful, cosmopolitan island where there are no cars. An island with ecological conscious decades before
ecology becomes a modern attitude. Hydra preserved its special color and its distinctive atmosphere with the quaint houses and the cobblestoned alleys because of this prohibition of vehicles.
Hydra has been the place where great artists choose to live and create at 60's . it has been also the set for significant movies like "The boy and the
dolphin".
Location : Hydra belongs to the Saronic Gulf complex of islands, it is situated between Myrotoan Sea and the Argolic Gulf.
See :
Majestic stone mansions owned by important families mostly ship-owners like Kriezis, Kountouriotis …
Historical archive-Museum
Byzantine Museum: Hosted in the old Monastery of the Assumption of the Virgin Mary
The National Historical Museum
Museum of Post-Byzantine Art and History of Hydra
The Periptero kiosk a stop to see the view of the canons and see the sunset.
Visit Spilia cave
Visit the Monastery of Profet Ilias, enjoy the panoramic view of Hydra
Do :
Visit the frilled beaches of the island : Spilia, Idroneta, Avlaki, Kamini. Ideal beaches for dives from the rocks, with pebbles and transparent waters.
Visit Mandaraki beach, the only beach of the island with sand. A cosmopolitan well organized beach.
Go for hiking the landscape offers an interesting variety of natural beauty. All hiking routes are signed.
Snorkeling and diving under the guides of Hydra's Diving centre people discover the underwater world of the Aegean Sea.
Eat –drink :
Taste local flavors made by experts who know how to combine fresh products from the island with an inte