Greek Island Sailing Cruises
Set sail on a once-in-a-lifetime adventure in the Greek Islands with your private sailboat or catamaran, complete with a knowledgeable skipper.
Depart from the stunning Cyclades in the Aegean Sea.
Enjoy the sun, crystal-clear waters, beautiful villages, and an unforgettable sailing experience.
Treat yourself to tasty cuisine and create memories that will last a lifetime.

Greek Water Yachts, an eco-friendly sailboat & catamaran rental company, arrange crewed (skippered – captain) private charters for your sail vacations in Greece, based on Paros island in the very center of the Archipel of the Cyclades.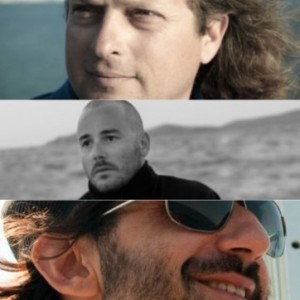 We offer 7 days sailing trips in the Greek islands, but also short sail holidays (5 days, 4 days, 1 day Paros cruise) according to the availability and the dates you are interested.
If you are searching for a sailing vacation for couples or you are a small group 3 or 4 persons, our small fleet of modern yachts can be a great choice. The boats are maintained to the highest standards of safety and comfort, and staffed by an exceptional crew (captain – sailor) with many years of local knowledge and experience. If you are a group of 5, 6 or more persons looking for a skippered Catamaran charter in Greece, or a sailboat cruise that offers a skipper along with the boat, we can also arrange this jaunt for you from our associates. A private Greek sailing experience from Greek Water Yachts, is designed to avoid long, exhausting sailing legs and exposure to inclement weather – ideal for the experienced sailor and beginner alike.
prices 2023 for a Greek Isles sail vacation- Cyclades
5 days starting from 2490€ (boat+skipper)
7 days starting from 3230€ (boat + skipper)
Let Greek Water Yachts take you on an unforgettable sailing trip in Greece.
We expand to a new area:
The Greek islands are grouped into the following clusters: the Argo-Saronic Islands; the Dodecanese; the North Aegean islands; the Sporades and the famous Cyclades-Kikládhes isles, a large but dense collection of islands and islets occupying the central part of the Aegean Sea. The beautiful Cyclades islands form a circle around the sacred island of Delos where – according to Greek mythology – Poseidon, God of the sea, furious at the Cyclades nymphs turned them into islands! The Cyclades island group is a perfect choice for your island hopping with a skippered sailboat charter in Greece because it is an astounding combination of lifestyle, culture, history, cuisine, and natural beauty to compete any of the world's dreamy island escapes.
What to expect during a Greek island charter cruise: