Greek Island Sailing Cruises
Start your Greek Island sailing tour with a private skippered sailboat charter from the center of the Cyclades isles in the Aegean sea and set sail around the Greek Islands.
Your days will be washed by sun, bathing, sailing, good food and adventure.

Greek Water Yachts, an eco-friendly sailboat & catamaran rental company, arrange crewed (skippered – captain) private charters for your sail vacations in Greece, based on Paros island in the very center of the Archipel of the Cyclades.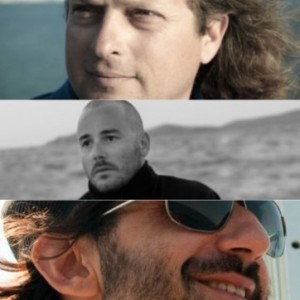 We offer 7 days sailing trips in the Greek islands, but also short sail holidays (5 days, 4 days, 1 day Paros cruise) according to the availability and the dates you are interested.
If you are searching for a sailing vacation for couples or you are a small group 3 or 4 persons, our small fleet of modern yachts can be a great choice. The boats are maintained to the highest standards of safety and comfort, and staffed by an exceptional crew (captain – sailor) with many years of local knowledge and experience.
If you are a group of 5, 6 or more persons looking for skippered Catamaran charter in Greece, or sailboat cruise that offers a skipper along with the boat, we can also arrange this jaunt for you from our associates.
Our private yacht tours from Paros island, are designed to avoid long, exhausting sailing legs and exposure to inclement weather – ideal for the experienced sailor and beginner alike.
prices 2020 for a Greek Isles sail vacation- Cyclades
5 days starting from 2090€ (boat+skipper)
7 days starting from 2700€ (boat + skipper)
Let Greek Water Yachts take you on an unforgettable sailing trip in Greece.
We expand to a new area:
New service for 2020 sailing season
During your private charter in the Greek Isles you can also get lessons from a professional instructor to learn S.U.P(Stand up paddle boards).
Find out more by clicking here
The Greek islands are grouped into the following clusters: the Argo-Saronic Islands; the Dodecanese; the North Aegean islands; the Sporades and the famous Cyclades-Kikládhes isles, a large but dense collection of islands and islets occupying the central part of the Aegean Sea.
The beautiful Cyclades islands form a circle around the sacred island of Delos where – according to Greek mythology – Poseidon, God of the sea, furious at the Cyclades nymphs turned them into islands!
The Cyclades island group is a perfect choice for your island hopping with a skippered sailboat charter in Greece because it is an astounding combination of lifestyle, culture, history, cuisine, and natural beauty to compete any of the world's dreamy island escapes.
What to expect during a Greek island charter cruise:
That's why Cyclades Isles are the synonym of Greek Summer Vacation and one of the best places for a private voyage with a sailboat in the world.
That's why Cyclades is an area that you must explore with manned charter.
That's why renting a sailboat with skipper from the Isle of Paros is the ideal starting point for your private yacht cruise through the Greek islands.
That's why a skippered sailing tour is the best way to visit the Greek islands
A Greek island boat tour with a captain is for everyone.
Find your profile below and learn more about your vacation options or even propose a new one.
Pick your skippered sailboat
Either you are searching for a private sailboat to charter in Greece or a Greek island catamaran cruise, Greek Water Yachts(GWY) can cover both of your wishes.
In our fleet, you can find the following vessels always with a captain as your guide:
All the boats are operated many years only with a permanent captain and the careful maintenance at our base after each tour, provides to guests a guarantee of a safe trip, a highlight of the quality of our work.
Pick your sailing trip/tour
There are 220 Cyclades islands, small or big ones. That's why Cyclades islands are the main sailing destination area when we are talking about yacht charter sailing vacations in Greece.
Chartering a private yacht just for yourselves, you can customize your itinerary according to your tastes. Your skipper will be happy to guide you to the finest secluded coves, charming tiny harbors or more crowded islands. Experience secluded pearls, crystal clear waters and warm evenings.
Some of our boats are available only for 7 days Greek island sailing trips and some others also for short sailing holidays(5 days, 4 days or 1-day private sailing cruise from Paros – the Cyclades – Greece)
Starting from Paros we suggest the following sailing routes:
Sailing the Greek islands reviews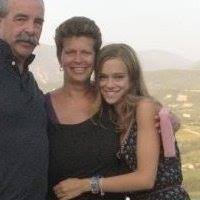 "Perfection!!!"
Our sail through the Cyclades with Greek Water Yachts was perfection from beginning to end and I cannot recommend them highly enough. A few reasons why:
– throughout the planning process, Apostolos promptly answered all of my emails and my many questions so I felt at ease navigating a new adventure.
– our captain, Antonios, put us at ease from the first moment we stepped on the boat and became a good friend and expert guide for our week-long sail.
– the boat was in wonderful condition and exactly as expected.
– we charted our itinerary with the captain, ensuring we felt in control at all times. He expertly explained the pros and cons of suggested routes and then left the decision to us.
– Antonios knows all the special, local places to go and instinctively knew what we'd like, how much privacy we needed, and how to ensure our trip fit our needs.
I can't say enough good things about the Greek Water Yachts experience.
If you decompose Greece, in the end, you will find yourself with an

olive tree,

a vineyard

and a boat,

which means: with those you can compose it again.
Whether you own a cruising schedule during your previous Greek Islands sailing adventure or need recommendations for your first private sailing experience in Greece, send an inquiry on Greek Water Yachts to get customized choices, prices, plan and guidance for your best slow travel experience.
You will be better informed with the info you'll get.