7-day Sailing the Ionian Islands
Greek Water Yachts trying to respond to requests for sailing holidays in the Ionian islands, launches for 2020 a partnership involving a Lagoon38 catamaran
Discover the most popular sailing destinations in the Ionian: famous beaches and beautiful islands reveal their secrets.
Full with green trees on their hills, down to the sea level the Ionian islands are a great sailing destination.
You will spend one week sailing around Lefkas island and the islets nearby, such as Meganissi, Kalamos, Kastos, and Atokos, with beautiful bays for anchorage for your catamaran sailboat. These destinations offer the ideal landscape for easy going and relaxing holidays.
sailing in Ionian isles means myriad of small, protected bays and islets, beautiful villages and unique environment
the sailing legs are not very long, ideal for the beginners or for sailing holidays in Greece for families, leaving you plenty of time to enjoy your sailing cruise, swimming and relaxing under the summer sun.

the early arrivals at the islands give you the opportunity to walk or drive around in order to explore the unique scenery.
Islands hopping: Lefkas(Vathi), Meganissi – Kalamos – Kastos- Atokos- Vathi(Ithaka)- Sivota, Lefkas- Lefkada(Vathi)
Duration: 7 days
Suggested for: Couples and friends sailing, Family Sailing adventure, honeymoon

Dates you can do this trip: May, June, July, August, September, October
Max sailing time per day: 2-3 hours
Miles in total: 80
Sailboats you can pick: Lagoon38 catamaran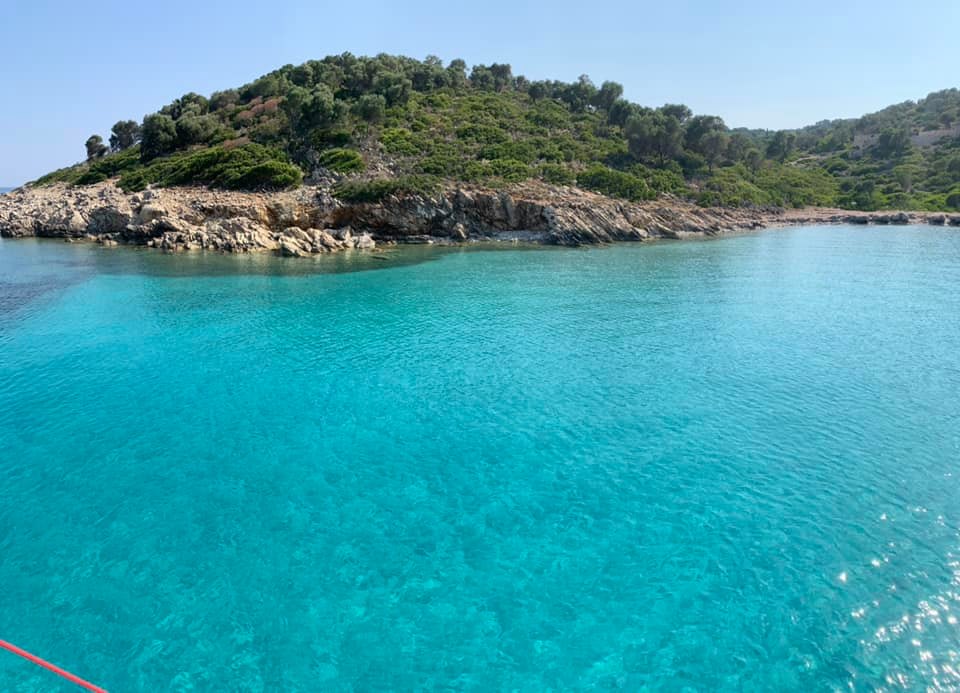 Rent a yacht in Greece with Greek Water Yachts
Map for Your Sailing Vacations in the Ionian Islands
Day 1: Lefkada – Meganisi
You will begin your excursion from the port of Lefkas and travel south to the islet o