What is summer vacation for you? Looking for historical sites? For a holiday that does not harm the environment, or simply you are a world traveler?
In my opinion vacation is a time that will make you calm but at the same time gives you the opportunity to visit many places.
The vacations which I imagine are on a sailing boat. It is true that I am not fond of the mountains and always loved the Greek islands and the aura they give you.
If the sense of smell of sea, wind and sun make you feel great, then surely you are a friend of the Greek islands. Meet the Greek islands in a different way.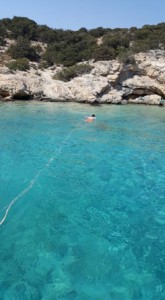 Discover the Greek islands with a sailing boat.
There is no doubt that holidays with sailing boat in Greece, provides your freedom and independence.
The islands of the Cyclades with its turquoise waters, wonderful beaches and beautiful scenery as background, are an option when you are looking for private vacations in Greece with sailing boat.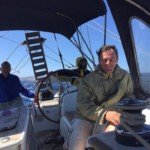 Whether you are a group of friends, traveling with your partner, or traveling with your family, we can recommend a sailing route that suits you.
Especially this kind of holiday is an excellent choice for families with kids.
Your children can learn the physics of sailing from a practical point of view.
In addition they come close to nature and for sure it is beneficial for them. Most children will always have to deal with something.
As regards cost, to rent a sailing boat is often more cost effective than a hotel, food and travel between islands.
As regards routes, all who listen to the Greek islands comes to their mind Mykonos and Santorin.
But there are many more, like Small Cyclades, that will make your heart beat, for their beauty, simplicity and authenticity.

The Greek, Paros located local company, Greek Water Yachts has been created by people who love the sea and the environment. Our yachts, sailing yachts or catamarans, are in excellent condition so that your private sailing vacation in Greece can be safe and comfortable.
Visit to Greece with Greek Water Yachts and discover the Greek islands as a traveler and not a tourist.
We hope to meet you soon.
Apostolos
"If you decompose Greece, in the end you will find yourself with an
olive tree,
a vineyard
and a boat,
which means: with those you can compose it again."
Odysseas Elytis