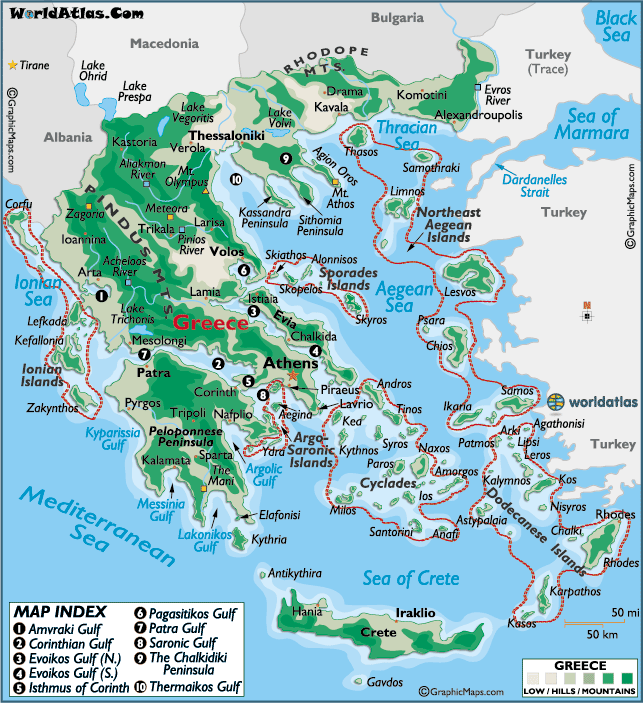 Sailing in Greece is a well-known way to spend your valuable vacation time. You should expect to enjoy clear waters, history, culture, beauty, sunny days and unique islands.
Greece islands and islets are more than 1200 to 6000 depending on the minimum size to take into account.
Most of the Greece islands are located in the Aegean Sea and are divided into the following clusters.
The north Aegean islands
The Sporades islands
The islands of Argosaronico
The Cyclades islands
The Dodecanese islands
The Ionian Sea has only one complex which is called the complex of the Ionian islands.
At the time being, Greek Water Yachts is offering sailing vacation only in the Cyclades islands. A lot of our customers are returning to Greece after a couple of years and are asking either to sail with us in the Cyclades where our expertize area is, but also for other areas where they can enjoy a sailing cruise in the Greek islands. Below a short guide for other sailing areas in Greece someone can pick:
The Saronic / Argosaronic islands & the Peloponnese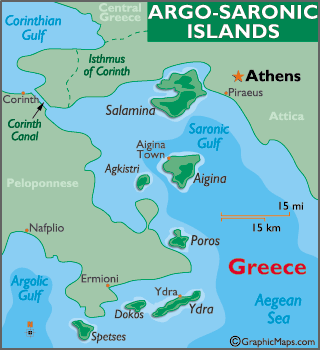 Location: Near Athens on the Argo-Saronic gulf
Islands you can visit: Aegina, Hydra, Poros, Ermioni
What you can expect sailing the Saronic: historical sites, relaxing atmosphere, neoclassical houses, classy islands
Charter bases: Athens
The North Aegean and the Dodecanese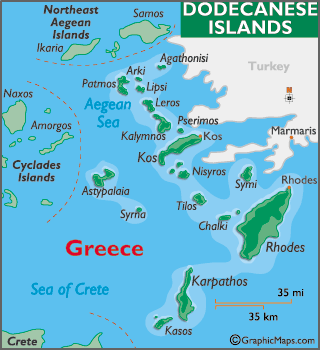 Location: Greece east coastline
Islands you can visit: Rhodes, Tilos, Leros, Kalymnos, Kos, Symi, Nisyros, Patmos, Samos, Ikaria
What can expect sailing Dodecanese: picturesque sealine, imposing castles, remote coves, hiking, neoclassical mansions
Charter bases: Kos and Rhodes
The Sporades islands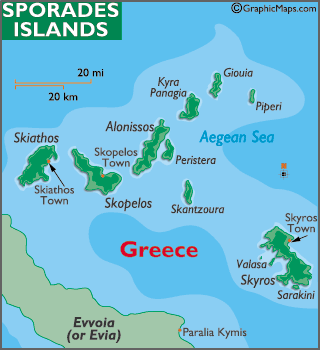 Location: North of the island of Euboea in the Aegean Sea
Islands you can visit: Skopelos, Skiathos, Alonnisos, Skyros
What you can expect sailing the Sporades: quiet beaches, greenest island in the Aegean sea, throbbing nightlife, sea caves
Charter bases: Volos, Skiathos, and Achillion
The Cyclades Islands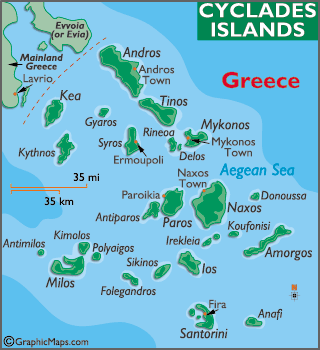 The Cycladic islands complex is by far the most famous in the Greek Islands and our expertize area
Location: Southeast of mainland Greece
Islands you can visit by yacht: Mykonos, Santorini, Syros, Ios, Tinos, Paros, Naxos, Koufonisia, Amorgos, Kimolos, Milos, Folegandros, Astypalaia, Kea, Kyrhnos, Sifnos, Serifos
What you can expect sailing Cyclades: glamour and fan, classy islands, wreck diving, tourist free, beautiful beaches, volcanic scenery, history, and tradition, picture-postcard villages
Charter bases: Paros, Athens, Mykonos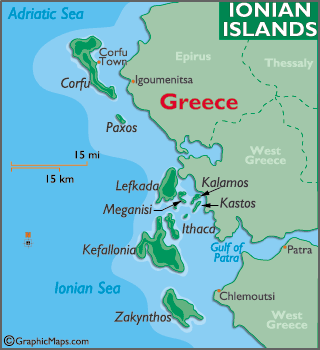 Location: Greece west coast
Islands you can visit by yacht: Corfu, Lefkada, Paxi, Ithaki, Kefalonia, Zakynthos
What you can expect sailing Ionian: privacy and luxury, lush vegetation, traditional villages, amazing waters
Charter bases: Corfu and Lefkas
by
Greek Water Yachts